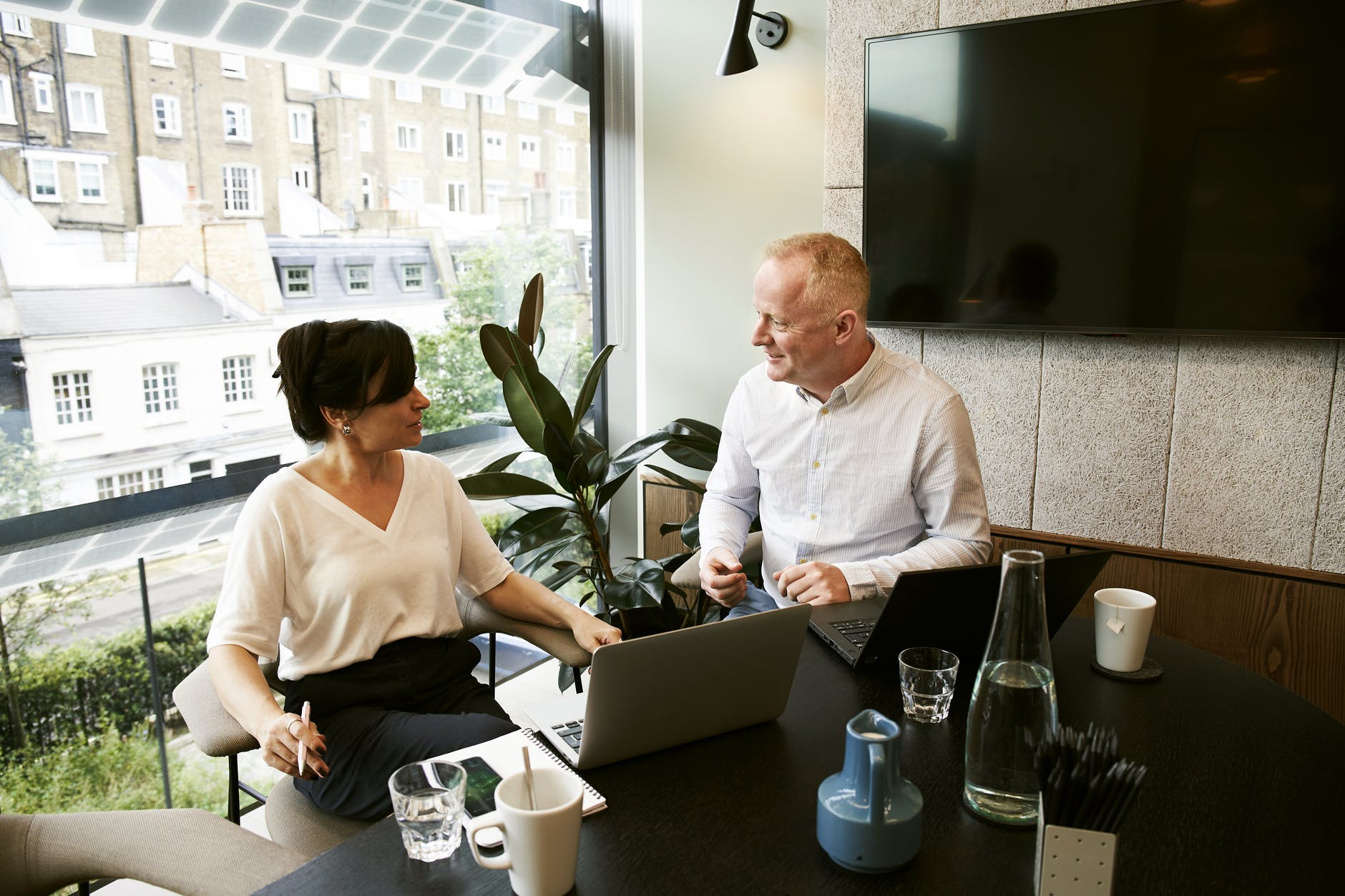 Working with a business plan writer can be a great way to get your business plan done. A good business plan writer has written potentially hundreds of business plans and knows what works and what doesn't. They know how to do market research and the ins and outs of putting together a solid financial forecast.
With a good business plan writer, you gain access to expertise that you may have and potentially save time. Time you can spend focusing on getting your business up and running.
But, how do you know if you're hiring a good business plan writer?
In this post, we'll be sharing with you 8 vital questions that you need to factor into consideration when interviewing a business plan writer or a business plan writing company.
1. Who is Going To Write My Business Plan?
When you are shopping for someone to write your business plan, you'll mostly end up talking to business plan writing companies, not individuals. If that's the case, you'll likely talk to a salesperson or project manager who will manage your business plan writing process.
Not the person who will write your business plan. It's important to ask and get the details about the person or team of people who will write your business plan. You should be able to get details on their experience, the types of plans they've written, and their business background.
2. Is The Business Plan Writer Based In My Region?
Time zones and language barriers can cause communication breakdowns when working with people remotely. You'll want to be sensitive to that and find someone who's schedule and communication style is compatible with your own.
3. How Will My Writer And I Share Information
There is a lot of information that you will share during the plan writing process. Will you be submitting forms, making phone calls, sending emails, etc? You'll want to know so you can be prepared. This will help keep the plan writing process moving forward by submitting information to your writer in the proper format, as it is requested.
4. Will The Business Plan Include Market Research For My Specific Industry
Market research is an important part of any business plan. This research will show how large your market is — i.e. how many potential customers will your business have. Investors will look for this section of your business plan and expect to find solid data here.
5. How Many Rounds of Revision Will be Included In The Business Plan Writing Service?
The first version of any document is rarely perfect — find out if your plan writer will offer revisions, and what type of edits will be covered when they do. You'll want to know how many revisions are provided and what the process is like.
6. Which Format Will The Business Plan Be Delivered In?
Will your plan be delivered in an editable, formatted text document? A flattened pdf? Can it be easily shared with other business partners and lenders? Do you have a say in the format you get? If your plan is delivered as a PDF that you can't easily edit, you'll want to know what the process will be like to request any changes from your business plan writer. Or if it's possible to have access to multiple document formats.
7. Can I Make My Own Edits Once The Business Plan Is Delivered To Me?
Things can change quickly as your business moves forward. You'll want to be certain that your plan is delivered in a format that can be adapted over time.
8. How Much Will Future Changes To The Business Plan Or Financial Model Cost?
You might need to update your lease location or the bank may approve you for a different loan amount than you asked for, resulting in a request for an updated copy of your plan. If you can't make edits to your financial model yourself, you'll want to know the cost of any changes and if there will be a way for you to make your own changes.
Top Reasons For Writing A Business Plan
Whether you choose to write a business plan yourself or hire a business plan writer, here are the reasons why a business plan is important before starting a business which includes:
1. It helps to attract investors: A good business plan will allow you to seek investment for your business. It is a gateway to finance proposals. Having a great marketing plan is not enough, a business plan is still much important to secure funds.
Meanwhile, investors like to partner with a business that exhibits transparency about their profitability and revenue generation. Investors expect your business plan to cover all the main criteria. A proper business plan will also determine how much an investor might choose to invest.
2. It helps to employ the right talent/ employees: For a business to succeed, talented staff is of utmost importance. A business plan helps to employ competent staff from the managerial level to skilled staff by aligning them in the potentials, aims, and direction of the business.
The business plan inspires and motivates them to see how sound the ideas and strategies to achieve the goals are. And the more inspired you are, the more inspired your workers will be too.
3. It helps to monitor the business growth: Making a business plan regularly gives a better insight into what is needed to do to attain the goals and to also succeed. It helps to set goals regularly, work progressively towards the goals, and make changes to the business where and when necessary.
A good business plan serves as a yardstick in measuring the growth rate of the business consequently. Statistics have shown that companies with good plan reviews do grow 30 percent faster and also perform better.
4. It helps to achieve attainable/ desirable goals: A proper business plan is specific, measurable, achievable, relevant, and time-conscious. It raises a standard to work towards.
Main goals to achieve such as expanding by opening a new branch, reaching a targeted sales level, are all included in the business plan. It also helps business owners to work better because of these visible goals.
5. It helps to reduce the risk of failure: Starting a business can be risky, but the risk is significantly manageable and can be reduced to a minimal level when it is done against a great business plan.
A business plan containing revenue and expense projections, logistics and operational plans, market surveys, and competitive landscape helps to reduce the risk of running at loss. Hence, a business plan allows one to make a better decision, and see a clearer view of what the future holds for the company.
6. It helps to determine financial needs: A good business plan answers the questions of how much do I need to start this business? It helps to know in particular, how much capital is needed to start a business and what it would be used for.
A business plan is important to raise capital for business and for employing the capital efficiently. It allows one to plan ahead especially if the needs arise to raise more funds later in the future.
Need Help Writing Your Business Plan?
You'll save time and boost your chances of raising capital by hiring Sam&Wright Business Plan Writer
Work with Business Plan writers who will build a tailor-made plan for your business.

Sam&Wright Consulting has worked on over 5000 plans and helped its clients raise over $500 million in equity funding/VC funding and $100M+ in debt financing/bank loans.
5 Reasons To Work With Sam&Wright On Your Business Plan Project
Here are 5 reasons to work with Sam&Wright Consulting in creating your business plan:
Expertise: Our team is led by Fortune-500 trained business consultants with investment banking experience who have been writing business plans for almost a decade. We also boast of a full squad of experienced financial analysts, designers, project managers, etc.
Funding: Our business plans have helped clients raise millions of dollars via debt financing (banks/SBA loans) and equity financing (Angel Investors/VCs). We can provide valuable insights to help you close your next fund raising round.
Experience: Our industry experience spans Tech, Manufacturing, FMCGs, Retail/Ecommerce, Media & Entertainment, Energy, Professional services, Non-profits, etc. We have equally worked with clients across North America, Europe, Asia, Africa, and Middle East/GCC.
Credibility: We have worked on more than 4000 business plans at a 99% client satisfaction rate. You name it, we have done it. These plans range from a small restaurant seeking $200,000 to an Energy company seeking $10,000,000.
Customer Service Excellence: ​​​​​​​We are a customer-first agency. We guarantee fast responsiveness and an overall customer satisfaction.
Take the next step by booking a FREE strategy session with one of our senior consultants:
Please follow, like and share: