---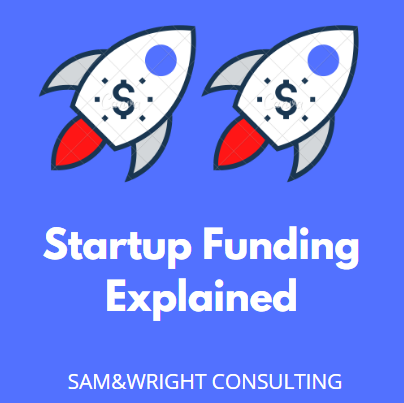 ---
Startup funding is a crucial topic that you need to understand if you're a startup founder. Let's face it, if you're thinking of launching a startup, then you'll very likely will raising capital sooner or later.
Raising capital, however, could be a totally intensive and time-consuming exercise. Delivering a compelling pitch isn't easy. It needs, not only practice, but finesse. But that's the path that you might have to take if you're going to become a startup CEO.
As you can tell, the journey is anything but easy. Your job as a startup CEO is going to be one of the toughest jobs you've ever taken.
So, in this guide, we're narrating the entire journey of startup funding from the lens of a startup founder.
Also, at different points in the article, we will be explaining different concepts in the world of startup funding that might be interesting to you.
With that said, just sit back, grab some popcorn, and let the journey begin.
---
---
Phase 1: The Million Dollar Idea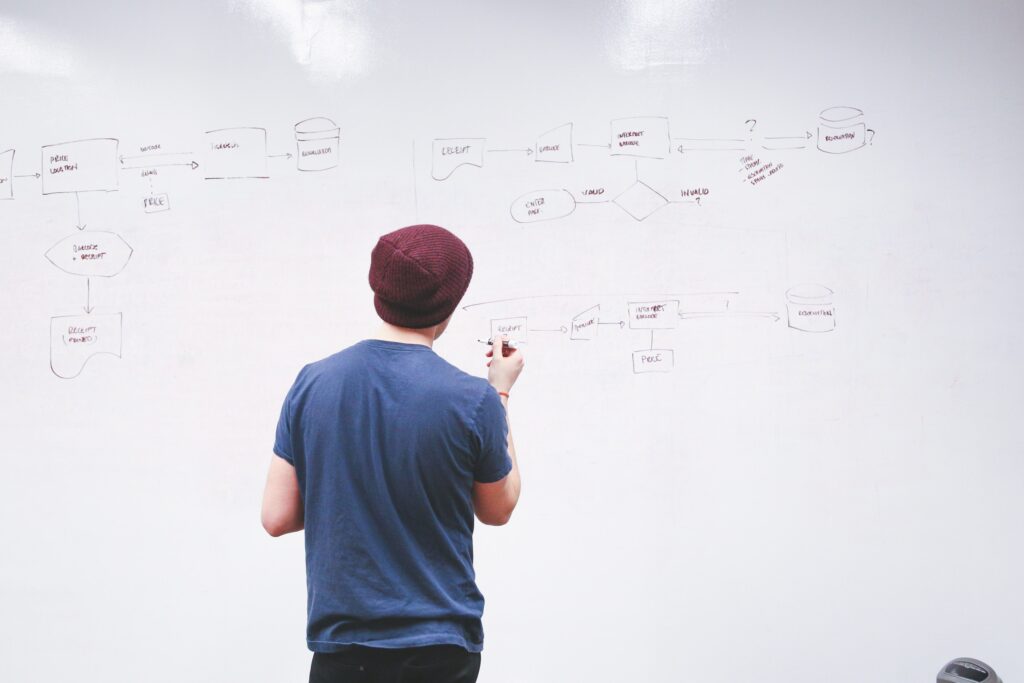 It all starts with the vision. The project. The product. The service.
No one has done it before.
Unbelievable.
It's so painfully obvious.
Can you pull it off?
Maybe.
You are two friends.
You both get excited.
You start by coming up with a name.
Then you design a logo.
Then you form the business concept.
Fantastic.
Now, things are getting serious.
You decide to make things official.
But to do that, you need to incorporate the company.
How much will that cost you?
In the United States, for instance, incorporating a company will set you back anything between $25 and a few thousand dollars.
That's in part registration fees, which actually vary depending on where you are. Then you have legal fees, which vary depending on how fancy you need your legal agreements to be.
Also, you need to rent a server in order to develop your product.
Therefore, you decide it's time to collect some other people's money for it.
But at this stage in your venture, who on earth would want to take a chance on you with their money?
Well, you've got some options – family, friends, or by crowdsourcing.
Usually, a newly incorporated company issues 100,000 shares
You'll need to decide how the shares will be divided up.
Since you have a co-founder, you might go ahead and agree on 40,000 shares or 40% of the company for each founder, and 20,000 shares or 20% of the company for an early-stage investor who may be a well-off family member or friend who buys them for, let's assume, $50,000.
it's called an investment, or more specifically, a seed investment.
The money the investor pays you now belongs to the company. If the company fails in the near future, which statistically speaking is the most likely scenario, the investor will not get a dime back as returns on his investment.
Again, $50,000 for 20% of the company puts the value of your enterprise at $250,000. This also puts the value of the investor's 40% at $100,000
Congratulations, you just completed your seed round of investment.
---
Phase 2: The Investment Rounds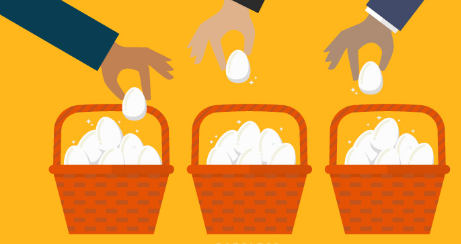 About a year has gone by.
You're having a successful beta trial with customers.
Time to hire a few more people and rent, not just a server, but a small office space.
The $50,000 of seed capital only got you so far.
It's time to collect your first big round of cash.
You will do this in a so-called Series-A round.
We would just assume you're looking for an investment of $1 million.
This time you'll be contacting angel investors and venture capitalists also called VCs.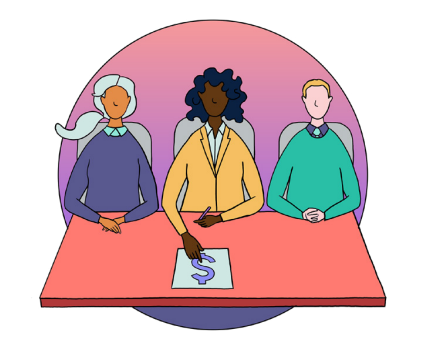 VCs are people who work for venture capital firms, which raise venture capital funds.
They take other people's money, which they then invest into young risky companies, such as yours.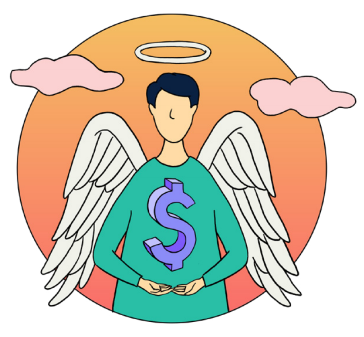 On the other hand, angel investors are individuals who professionally invest their own money into young companies.
Ideally, they have been entrepreneurs themselves, sold their own startup several years ago, and are now looking to support early ventures.
So, now you've contacted a few VCs and angels. Some of them you found online. Some you got in touch with via friends and colleagues.
You send them emails.
You send them your business plan.
Usually, they don't care only about your business plan.
They want to see your team – is it competent?
The idea – is it special?
They know it's not easy but what have you already achieved?
Is it promising?
What could you achieve?
Can you dream big?
So, you've setup some Skype calls with the investors.
There's a bit of small talk.
A lot of business talk.
Then they start asking questions.
"What's the vision of this business?"
Easy.
You've done this countless times by now.
Then, they ask you tough questions.
"Have you heard of so-and-so startup which does a similar thing? How are you different from them?"
You answer brilliantly.
Now, you're sparking interest.
So, you have a second call.
Then a third call.
After a while, you meet them in person.
It's looking like they might invest.
So, it's time to time to talk valuation.
There's pre-money valuation and post-money valuation.
The pre-money valuation of your startup is how you currently value it. The post-money valuation is the pre-money valuation plus the investment you're looking to collect.
Post-money valuation is the one that you reference when you negotiate, because the investment divided by the post-money valuation equals to the investor's share in your startup.
Obviously, investors want a low post-money valuation to get more for their money.
But you want a high post-money valuation to keep a larger share.
Let's assume you suggest a post-money evaluation of $8 million for the investor who would put in $1 million.
This would mean a 12.5% stake in your company.
A few weeks down the road, there are two offers on the table.
One VC offers an investment of $1 million for a post-money valuation of $6 million.
An angel investor you talk to offers to invest just $500,000 for a $5 million post-money evaluation.
The offer of the venture capitalists sounds like the better deal, right?
But let's analyze this carefully.
The angel investor is offering less money but has great connections in the industry.
This is called smart money.
So, what should you do?
You should go for both.
Tell the angel investor that you have a standing offer of $6 million post-money valuation, but you would really love to have him on board.
He agrees to invest at a $6 million post-money valuation.
Great.
But how's the cake split this time?
Let's do the math together.
The VC and the angel will put in a total of $1.5 million into your business for a $6 million post-money evaluation.
Remember we already mentioned that the investment divided by the post-money valuation equals to the share of the investors in your startup.
So, going by that calculation, the investors' share in your startup will be:
($1.5 million/$6million) X 100% = 25% equity share.
This means that they will own 25% of your company.
You, your co-founder, and your early-stage investor used to own 100%.
However, with the new investors coming on board, you will be diluted after the Series-A investment.
Your cumulative share will only add up to 75% of the company.
This dilution happens proportionally.
Does this mean that you have fewer shares now?
No.
Here's how it works.
Just like your company issued the first 100,000 shares when you incorporated, it will now issue more shares for the new investors to buy.
A company can create shares just like a central bank can print money.
The total number of shares of the company just changes while your number of shares remains the same.
So, with the new investors coming on board, how many extra shares will your company have to issue?
If 100,000 shares are now only 75% of the company, it means that 100% of the company will now be equivalent to:
(100,000 X 100%)/75% = 133,333 shares.
Therefore, the investors receive 33,333 newly issued shares for their investment.
Since they paid $1.5 million for their shares, each share is now valued:
($1.5 million/33,333) = $45/share.
Remember, each of the founders still has 40,000 shares in the company.
At $45 per share, each of the founder's shares will now be worth:
$45 X 40,000 shares = $1.8 million.
Congrats!
This whole process of a company issuing new shares to receive cash is called a capital raise.
If things go well, the Series-A round won't be the last capital raise of your startup. There will be a Series-B, Series-C, Series-D, and so on.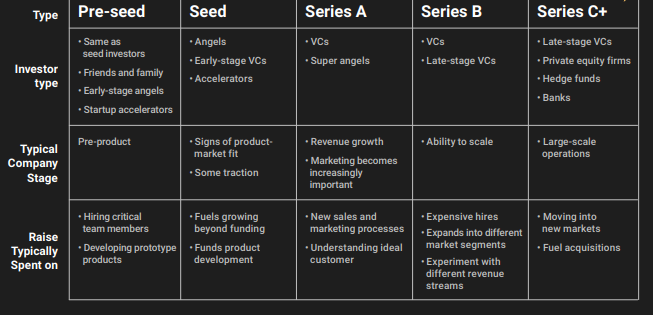 And for each investment round, the company valuation will hopefully increase.
Also, each time your company takes new cash from investors, you will be further diluted.
Remember, how we said that your number of shares remains the same though.
Well, that's not totally true.
Actually, there will usually be stock splits along the way, which converts each single share anyone holds into multiple shares.
Hence, your number of shares is doubled or tripled every now and then along with everyone else's.
The purpose of this and many other things along these lines are determined in the term sheet.
You don't care much for legal work, anyway.
You're a startup founder and your primary interest is in growing your business, which is now on track to reach new heights.
---
---
Phase 3: The Exit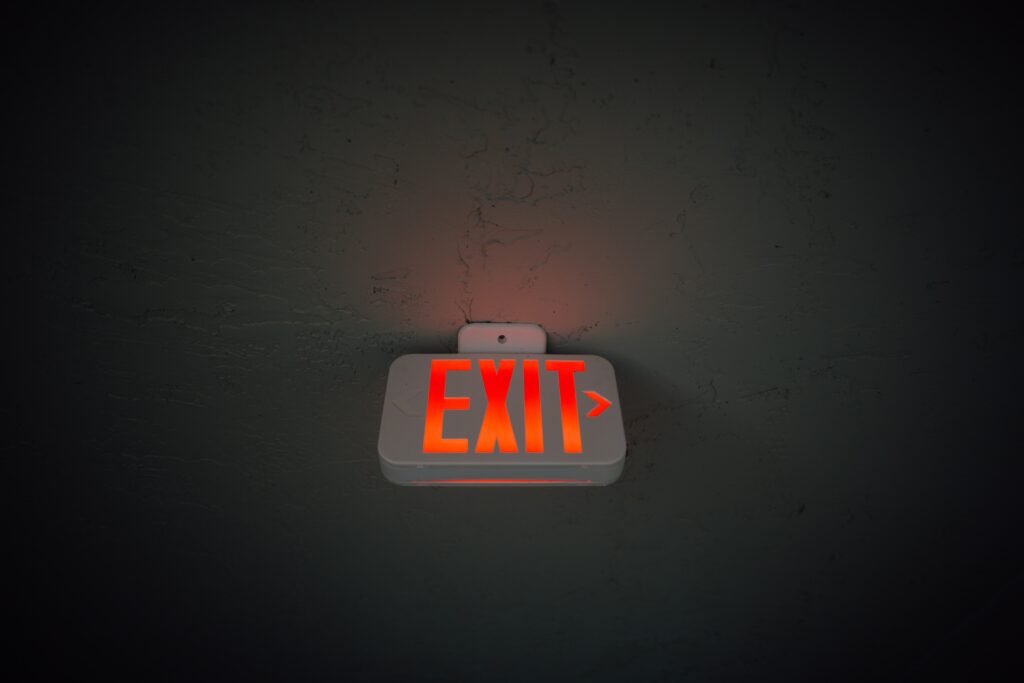 It's now been 8 years since you founded your company.
You have successfully completed 4 investment rounds.
Your customers love you and all the big blogs are writing about you.
Last quarter, your company even made a huge profit.
Clearly, you are ticking all the right boxes.
Now, it's time for the exit.
Exiting the company is investors' talk for selling their shares.
Everyone who invested cash into your business since the beginning has been quietly dreaming about a big profit.
The earlier they invested, the bigger of a risk they took, and accordingly the bigger of a profit they will get if the company really takes off.
There are usually two ways of exiting a company.
The first way is selling to one of the big guys in your industry and the other way is to offer it on the stock market.
If you sell out to a big company, your investors will usually sell all their shares at once.
However, you and your coworkers would be allowed to completely sell your shares immediately.
The reason is, whoever buys your company needs you people to stay motivated to run the whole thing.
Therefore, your shares will be transformed into shares of the company who bought you and then made available to you over time.
This concept is known as share vesting.
The much cooler way to exit your company, though, is to become big enough so that you will be able to sell your company's shares on the stock market.
If you leave early or you don't reach some milestones you agreed on, then you won't receive all your shares.
The process of doing this is called an initial public offering, or in short, an IPO.
What's an IPO?
In essence, an IPO is just another capital raise.
Once again, your company will issue new shares. Only that the investor who buys them this time is neither an angel nor a VC.
It's the public.
The day you go public, your company sells its shares on the stock market.
And from then on, people can buy and sell them among themselves.
Furthermore, you now hold tradable paper almost as good as cash, the price of which goes up and down every day.
You can also sell your stock into the stock market at market price anytime, with the exception of IPO lockup periods, which are a topic for another blog post.
Let's assume you floated the shares at a starting price of $64, and they shot up to over $80 on the first day of trading.
Due to the stock splits you did along the way, you're now sitting on 10 million shares of your company.
Your personal wealth is now over $800 million.
You could cash in, but do you want that?
It feels like yesterday that you and your founder had a vision.
Now you're a one in a million.
There's a lot you achieved.
And yet, there are endless things to do.
Even though investors call it an exit, for many founders, it's just the beginning.
---
Raise Startup Capital Faster With Sam&Wright Consulting
At Sam&Wright, our mission is to help early-stage startups and leading businesses find funding opportunities available to them. Click here to learn more about us.
At Sam&Wright, our mission is to help early-stage startups and leading businesses find funding opportunities available to them.
Take the next step by booking a FREE strategy session with one of our senior consultants: Book A Call Now.
---
---
5 Reasons To Work With Us On Your Business Planning Project
Here are 5 reasons to work with Sam&Wright Consulting in creating your business plan:
I. Expertise: Our team is led by Fortune-500 trained business consultants with investment banking experience who have been writing business plans for almost a decade. We also boast of a full squad of experienced financial analysts, designers, project managers, etc.
II. Funding: Our business plans have helped clients raise millions of dollars via debt financing (banks/SBA loans) and equity financing (Angel Investors/VCs). We can provide valuable insights to help you close your next fund raising round.
III. Experience: Our industry experience spans Tech, Manufacturing, FMCGs, Retail/Ecommerce, Media & Entertainment, Energy, Professional services, Non-profits, etc. We have equally worked with clients across North America, Europe, Asia, Africa, and Middle East/GCC.
IV. Credibility: We have worked on more than 4000 business plans at a 99% client satisfaction rate. You name it, we have done it. These plans range from a small restaurant seeking $200,000 to an Energy company seeking $10,000,000.
V. Customer Service Excellence: ​​​​​​​We are a customer-first agency. We guarantee fast responsiveness and an overall customer satisfaction.
Please follow, like and share: