Inevitably, at some point in the development of your business idea, you're going to need a business plan. A plan that embodies your business in its true practicality and encapsulates your company's vision and its viability. Once you reach this point, you basically have two choices – hire a business plan writer or write the business plan yourself.
However, if you're like most entrepreneurs, you're too busy wearing so many hats in your business that you can't sit down and block off 1-2 weeks to write a standard business plan.
In that case, you might be looking to hire a proper professional that understands your business vision and can capture all aspects of that vision in a business plan.
The problem, however, is that finding a great business plan writer could be sometimes challenging. That's why in this article, we will tell you what you need to know before you hire a business plan writer.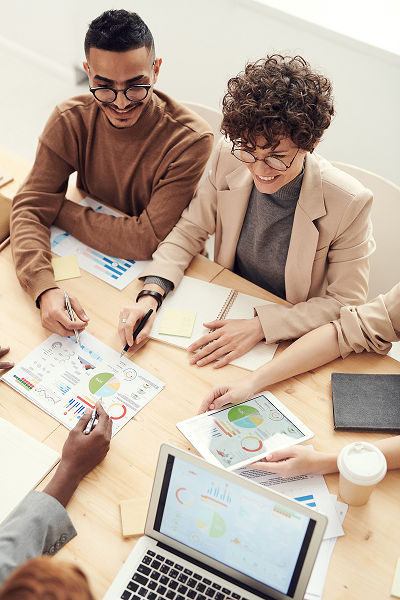 Hire Sam&Wright to help you develop an investor-ready business plan. In 2020 alone, our business plans helped clients raise a total of $2.75 million. If you can't afford to waste time and money hiring a sloppy business plan writer, CLICK HERE to schedule a call to speak to us.
When do I hire a business plan writer?
When an entrepreneur has done their homework and can outline the bones of what should be a functional business strategy. Then, they might need the help of a business plan writer to take their raw tome of ideas and make it into a plan.
Business ideas that require a more appropriate and professional portrayal than your own average writing skills are better suited for these professionals. Conveying these structures appropriately into a great business plan becomes the mandate of the writer.
A good business plan writer can use the entrepreneurs research and findings to draw a structural narrative of how these strategies need to go into the plan.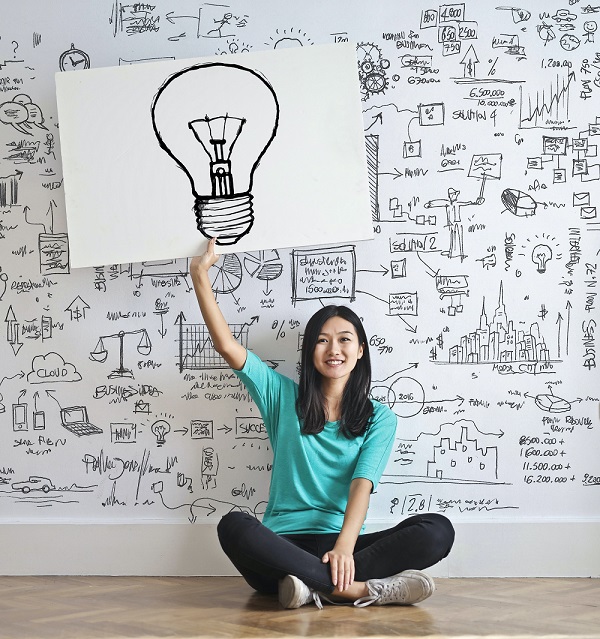 Why Should I hire a business plan writer?
Running a business is all about making choices, or rather knowing when to make those choices. Rationally, certain situations call for specific reactions. These decisions build your experiences up to a point that you get the chance to compare your past ones with the most recent ones.
Experience and expertise is why most people need a writer. When you want to get a plan down in written form you want it to be portrayed in the best and clearest terms possible.
Hiring an experienced professional gives your chances a considerable lift by avoiding altogether any mistakes that you might have however made due to innocent, well intentioned ignorance.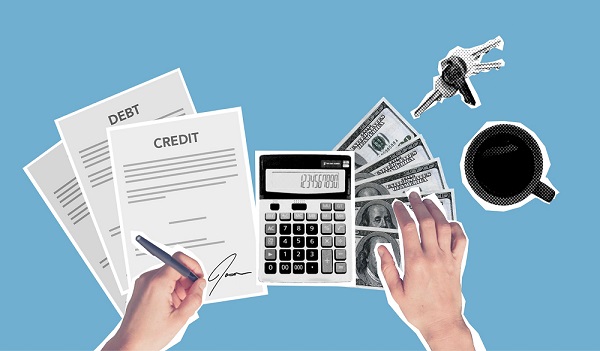 How Much Does It Cost To Hire A Business Plan Writer?
There are several factors that determine the cost of hiring a business plan writer. Some of these factors include:
I. The main objective of the business plan – are you trying to raise a loan from a bank? Is the business plan meant for angel investors/VCs? Is it for a business grant or funding opportunity? Is it for an EB5 visa application? Maybe it is for a proposal/partnership? Or is it just for internal use only? The structure of a business plan could vary to some extent for each of these objectives. Hence, a business plan writer may consider your main objective before sending you a quote.
II. The level of technical jargons associated with your business – simply put, you might be paying more for your business plan if your business idea involves building a hydroelectric power plant versus another business idea that simply involves creating an ecommerce website. Obviously with the former, you will require gathering a larger team of technical experts before building out the business plan. Whereas, the latter has very minimal technical considerations, and does not require a large team of writers.
III. The reputation of the business plan writer or agency – just as it is with other forms of writing that involves hiring a professional – a writer that has more industry reputation will be more expensive than a newbie writer. Think of it as paying for the years of experience, training, and technical expertise of the business plan writer or agency.
IV. The scope of the expected deliverables – a business plan is hardly a standalone document. Meaning that there are supporting or complementary documents that you need besides a business plan. These documents include a financial plan, pitch deck, and a marketing plan. So, if a business plan writer is expected to deliver these additional documents, they will be factoring that into the overall cost.
Overall, you have to understand that the hiring cost of a business plan writer may seem like a lot of money but it is an investment worth making, especially if you've hired correctly. Without a solid plan, you might as well not start the business at all.
As an example, in Nigeria, there are business plan writers or agencies that would prepare a basic plan for your small business for prices as low as $80 (₦30,000) and could charge up to $1000 (₦381,000) or even higher for a standard business plan.
HIRE OUR TEAM
Our team at S&W have a combined business consulting experience of over 30 years. We have developed business plans for clients in over 44 industries across Africa, North America, Europe, Asia Pacific, and MENA.
Click HERE to Schedule A Call With Us
7 Tips For Finding A Good Business Plan Writer
I. Be aware of common pitfalls.
Before diving headfirst into the hiring of a business plan writer, you have to take certain steps to ensure you have perspective of what really matters in your plan. That means talking to people that have used writers in the past, learning from their mistakes and clearing any confusion that may arise as a result of your hiring.
II. Assess them individually.
Do not take your plan for granted. Make sure you meet with the person that helps you draw up your plan if you can. Have an actual conversation with the person and try and gauge for yourself if you think this person can capture your company in the right light
III. Examine their previous jobs
An excellent way to go about knowing if you have the right person for the job is to examine their portfolio of works. These compilations of samples done for previous clients, if anything will give you a clearer view of what you should be looking forward to should you hire the writer.
IV. Examine the cost and Value proposition
You'll also need to logically weigh (since this is a business after all), the cost of the writer's service to the magnitude and quality of work they offer. Examine this and ask your self the right questions that would yield profitable answers.
V. Look for a writer in familiar ground
There is a lot of added advantage when you hire a writer that has had years working in the field or industry of your proposed business. Their experience and well-worn expertise at your beck and call will improve your business's standing in that field. They'll know all the hidden lingos, do's and don't that a generic writer wouldn't catch.
VI. Have a great pitch deck.
When you are going to meet the writer, ensure that you have drafted a rough summarization of the key points of your plan. You have to be able to communicate thoroughly the cores of your ideas without it losing its valence. This is necessary to get the kind of quality that would be as if you had written it with your own hand.
VII. Be thorough in examining the final product.
When you get the final plan back from the writer do not be too hasty to send it off. Instead, take your time and read through page by page at least twice more. You don't know what you might have missed. It's an exercise that is worth it. You don't want to make mistakes in your plan.
Conclusion
Hiring a writer to deliver your plan in more fashionable terms has too many benefits to count. You gain everything and lose nothing if your business plan is solid as a rock and well defining of your business's road map.
They'll help you lay it out perfectly and create in written form that business that you have put work into creating.
READ MORE
Please follow, like and share: