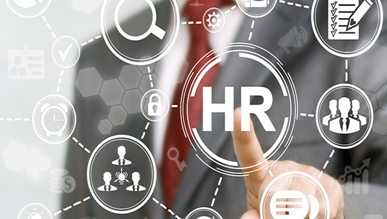 Several small to medium-size businesses lack the time and expertise required to deal with some or all of your human resource activities, as this brings distraction from their core duties. As a result of this, outsourcing of staff has become the order of the day in numerous sectors of Nigeria's economy. HR outsourcing relieve your administrative overload, provide the time and concentration required to focus on payroll, leaves of absence, staffing changes, unemployment claims and more importantly the strategic growth of your organization so you have more time to tackle business goals.
Many business owners assume that turning over their human resources administration means they'll lose control of their company. An HR provider should enhance your company and support your workforce and not get in the way. The goal is to help with the employee-related aspects of your company while you maintain control of the business and operational decisions.
In Nigeria, there are massive opportunities for Outsourcing.Small business might not have the need for a dedicated team since establishing a dedicated HR department would be quite expensive amidst other core expenses. On the other hand, big corporations must have a full-fledged team. According to a Deloitte Study, 64% of the companies consider cost-savings as the primary factor driving them towards outsourcing. Thus, instead, companies today opt for HR outsourcing. It is seen as a cost and time-effective alternative.
We hereby bring forth a comprehensive ultimate guide detailing HR outsourcing services in Nigeria their responsibilities, challenges and service costs incurred
Definitions of Terms
Human Resources
Human Resources simply mean all the people associated with the organization and providing the benefits directly or indirectly. Such people altogether form the workforce of a company. They can contribute to an organization by working full-time, contractual, hourly, freelance, or part-time.
Human Resource Management
According to Decenzo and Robbins, Human Resource Management has everything to do with managing the people at work. It can be defined as the planning, organizing, directing, staffing, compensation, integration, training, and handling the human resources to meet the objectives of the organization.
Human Resource Outsourcing (HRO)
Human Resource Outsourcing refers to as the process of subcontracting your HR duties to an external provider. It simply means to transfer of management and liabilities of your HR to a third-party provider with the knowledge and experience in providing quality and ethical outsourcing services.
Types of HR services generally outsourced
An HR outsourcing company in Nigeria can provide many functions ranging from basic functions such as such as payroll processing or attendance to more complex functions such as HR-related compliance and benefits administration. The following are the two types of HR services in the Nigerian market.
1. Professional Employer Organization (PEO)
This is the most comprehensive HR solution and it includes the co-employers or employment partners. Professional Employer Organizations assume shared legal responsibilities and liabilities and provide a full slate of HR services that can help minimize your risks and maximize your talent. PEOs provide professional services such as assistance in onboarding, employee benefits, compliance management, payroll administration, etc. However, PEOs do not supply the human capital, take control of your business and strategies and also don't take part in the hiring and firing decisions of your organization.
Their HR outsourcing cost per employees ranges between ₦400,000 – ₦600,000 annually
Benefits of small business HR outsourcing with a PEO
a. Payroll and payroll tax-related tasks: PEO stake up the obligation for the payment of wages including payroll processing, withholding, and remitting payroll taxes and payroll tax return filing
b. HR-related risk management and compliance: A PEO provides assistance on many of your employer-related responsibilities and risks thereby saving you time and money. This can include:
Unemployment claims administration
Hazard and safety review training
Substance abuse awareness and drug-free policies
Workers' compensation and claims resolution
Employment practices liability insurance
Employment termination assistance
HR liability management training
c. Talent management: Managing your employees in Nigerian business can include everything including performance management, daily administrative tasks and recruiting. PEOs can give you the basic tools and support that will put your employees in a position that will help your business grow. These include:
Applicant tracking
Recruiting and hiring support
Job descriptions
Performance appraisals
Analyzing performance gaps
Learning and training resources
Coaching for supervisors
Developing an employee handbook
Employee coaching and counseling
Employee work direction and training
2. Human Resources Organization
They provide the entire end-to-end HR services. Although they work as independent entities, they offercomplete responsibilities for your HR functions. They cover all services including recruitment of suitable employees, planning and strategizing and management of everyday activities. Human Resources Organizations charge you depending on the size of your company. The HR outsourcing cost per employee ranges up to ₦600,000 per year.
Companies outsource human resources for a variety of reasons, including:
Human Resource Management in Nigeria
In every Nigerian organization, having an efficient Human Resource Management is the current need and necessary elements must be put in place with the proper presentation. This will ensure the effective implementation of the HR policies. Factors featuring such affectability are discussed below-
1. Recruitment and Selection
This involves hiring the suitable talent for a particular job role in the organization. This can be done via job interviews, examinations, panels and group discussions
2. Learning and Development
Learning and Development programmes enable the employees to learn, improve their skills and adapt to societal, technological, and legal changes.
3. Performance Management
Management of employee's performance will help the employee become versed at his duties and responsibilities in the organization.
4. Succession Planning
This is the process of planning about filling the vacant vacancies for a specific job position by the Human Resource management if the existing employee puts in a notice to leave the company.
5. Compensation & Benefits
This involves provision of wages, salaries or other benefits like insurance plans, travel expenses reimbursement, meal vouchers, etc, so as to ensure that the employees are staying motivated at the workplace.
6. Human Resource Data and HR Analytics
Current Human Resource data helps to make more data-driven decisions such as predictions like the total number of employee requirements, total retention rate and so on for a better future by analyzing them.
7. Human Resource Information System (HRIS)
Human Resource Information System is a tool meant for performing HR functions in an improved way. It uses Applicant Tracking System, payroll system and L&D system
Responsibilities of a Human Resource Manager
Human Resource professionals have a huge impact and roles to play especially in a country like Nigeria with increasing rate of unemployment. In an attempt to reduce unemployment, several capacity building services and training on core skills required for the job market are being provided by HR professionals. This is actually a major challenge as many of Nigerian graduates are either unemployable or under employed. Various responsibilities and contributions of HR managers are listed below-
1.Welcoming of new employees in the company
2. Conducting Training & Development programs
3. Designing and specifying the remuneration and the salary structure of each employee
4. Contributing to the overall performance management of an employee
5. Ensuring a safe working environment for employees by putting safety initiatives in place
6. Designing policies and procedures meant for the employment of an employee
7. Providing proper management of staff in the organization
8. Conducting the entire recruitment exercise from job posting till final coordinating


Trends in Nigerian Human Resource Management
1. Big Data Analytics
The Human Resource professionals of Nigeria possess power to access big data as a part of the new ongoing HR Trend in Nigeria. This has been possible as a result of the implementation of Artificial Intelligence and cloud-based services. With the guidance of Big Data analytics, the gap between actual performance and the decision-making process and has been minimized.
2. Self Reliability of the Employees
Employees are no longer only restricted to taking care of the core job responsibilities described in their offer letter but now have their tasks upgraded to the next level. This has recently become a portion of the trending latest measures adopted by Human Resource Management. The employees can now rely on themselves for availing leaves and timely update their data by adopting 'Employees Self Service' – as a part of the Human Resource Management software system
3. Cloud Workspace Implementation
Implementation of Cloud services-based culture has recently become the top trend among HR professionals in Nigeria. Every data is getting fed and stored on the system in the online mode. This development has been possible because of the cloud services today in Nigeria. Cloud Workspace has led to the management and collections of data highly easy and straightforward thereby saving time and errors that might have arrived during manual activities.
4. Well Being of Employees
Human Resource Management has paid attention to have the employees' overall well-being in order to solve the issues of poor work performance, inflexible working hours, and communication gaps within an organization or team. Prior to the covid-19 pandemic, very few co-workers would approach other people seeking help within the company. Today, Nigerian companies have adopted several specialized wellness programs as the current HR trend of 2022 to offer overall mental support and well-being of employees.
5. Improved Training and Development Programmes
Adoption of e-learning applications as a part of the latest HR Trends in Nigeria has proven to be extremely beneficial in the effectiveness of the learning and development programmes in Nigeria.
Challenges of Human Resource Management in Nigeria
Nigerian companies face more challenges associated with Human Resource Management than many other nations. Some of these challenges are mentioned below-
1. Finding the Right Talent
Filling a vacancy with the right and relevant talent is one of the biggest challenges faced by Nigerian-based companies today. This is because in reality, every job cannot be a good fit for every talented person. This challenge can be overcome by hiring a highly reputed HRM consulting companies that will provide you with the perfect talent and assist in other professional packages to improve the overall performance of the new employees.
2. Overall Satisfying Employee Experience
In Nigerian corporate companies, hiring a top-notch talent might be easy. However, the capacity to keep them associated with the company for multiple years is a great challenge faced by many employers. To overcome this challenge, Nigerian companies must develop an overall Satisfying Employee Experience that will make them least think about other companies or make a switch. This can be achieved via flexible working days or time, upskilling T&D programs, compensations, office gym, playgrounds, and high performance-based recognition.
3. Health and Safety of Employees
An important aspect of HR management is to ensure good health of employees. This is also a big challenge in many Nigerian companies because health is not only restricted to physical hygiene but can be divided into many aspects such as mental, physical, psychological and financial and workplace security. These defects arise from several factors such as workloads, increase pressure, extra working hours as well as commitments. Advance level training of HR managers together with Emotional Intelligence has a huge impact in recognizing whether the health of an employee is its correct state or not.
4. Unhealthy relationships among workers
Another common challenge arises when there is an unhealthy relationship between the immediate boss and the employee thus causing the employing to leave the organization. On the other hand healthy relationship between the employees and manager plays a crucial role in promoting productivity. This will reduce the number of employees leaving the organization and increase the overall employee's leadership skills. The primary path of overcoming this challenge is having a direct investment in the growth of an employee.
Conclusion
Human Resources Manpower or the people associated with the companies are one the most important parts of any organization since they are responsible for the overall success of the organizations by filling the gap between the Nigerian companies so as to lead them to a better position.
Obviously, most business owners aren't employment experts neither do they have the time for conducting strategic human resource activities. Human Resource tasks include employee management, benefits and HR-related compliance which are time-consuming.
Therefore, the standard Human Resource Management team is required to be associated with all the small and big companies for ensuring the hiring of the right talent and worthy talent.
Often the challenges faced by the Nigerian Companies are based on various parameters. Among all of them, recognizing the future landscape of the Nigerian-based corporate becomes highly challenging. With the proper adoption of the new technologies, training & development programs and associating with the renowned firm will bring about the attention of the right talents to your company.
Please follow, like and share: