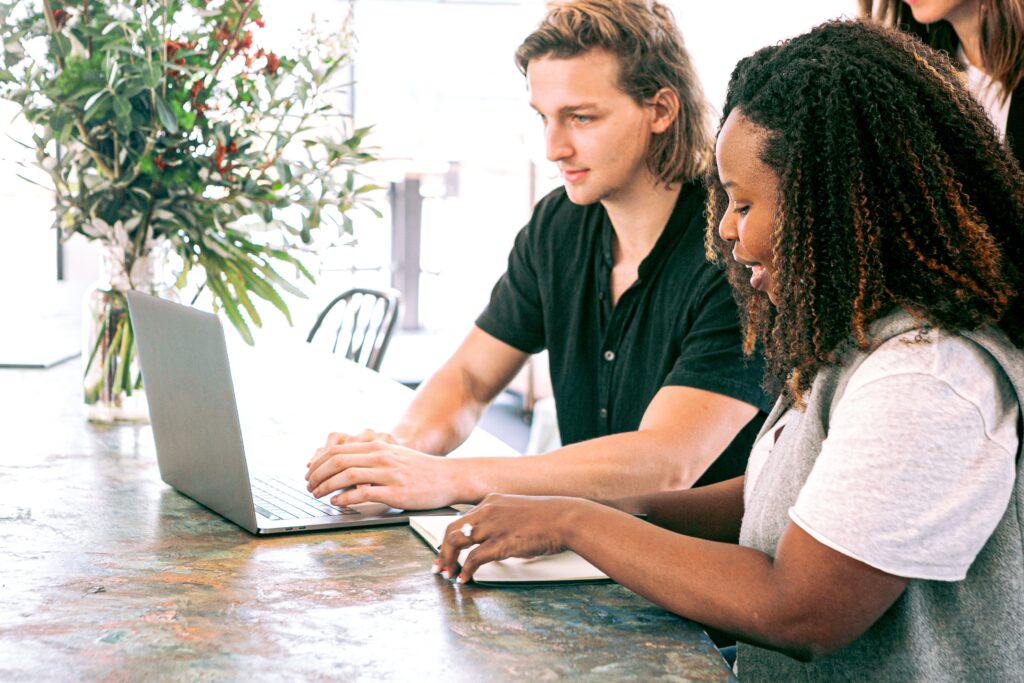 What is an Executive Summary?
Before we dive into how to write an executive summary, let's begin with a definition.
An executive summary is a business document that provides readers and potential investors with a brief yet dynamic description of the key components of your business plan. The length of a typical executive is between one to three pages.
To make sure it is clear and comprehensive, it is often the last section to be written. Think of your executive summary as a movie trailer. A first-time reader should be able to read your executive summary by itself and know what your business is all about.
Lastly, just like term itself says, it's a "summary". Therefore, ensure you don't overwhelm your readers with too many details in the executive summary.
Ideally, your executive summary should be able to convince the reader the spend time in reading through the remaining sections of your business plan.
This guide is a comprehensive walkthrough of all the sections of an executive summary.
Why should I write an Executive Summary?
Most times, an executive summary is the first section you'll see in a business plan, business proposal, and several other business documents.
You should write an executive summary because most business documents are intricately detailed and requires a significant amount of time to properly review.
However, including an executive summary helps the reader to quickly get familiarized with cogent details regarding your business idea – which ultimately helps them to decide on whether or not they are interested in investing additional time or resources in your business idea.
Business Description
Here, you need to provide a brief description of your company. The opening paragraphs should introduce what you do and where.
From this section, the investor ought to be convinced of the uniqueness of your business idea and gain clarity about the market in which you company will operate.
The legal form of the business such as LLC, S-Corporation, C-Corporation, Partnership, or Proprietorship Should be stated as well as the objectives of the business via a mission statement that clearly states the business' purpose and values.
Additionally, include a vision statement of where you see the business in 3-5 years' time.
Be sure to answer the following questions that are usually asked by potential investors:
– What form of business are you in?
– What type of business is it (e.g., manufacturing, consulting, reselling, services)?
– Is it a new business, a takeover, a franchise?
– What is your product or service?
Products and Services
This should include a brief overview and clear description of your products and services, with emphasis on your unique selling proposition (USP) and competitive advantage.
Be sure to answer the following questions that are usually asked by potential investors:
– How will the products be made or the service delivered?
– What value will your product or service offering deliver to your customers or clients?
– What is different about your product or service?
– What are the features and benefits of your product/service?
– What uniquely differentiates your company from the rest of the pack?
– Is your product or technology proprietary, patented, or copyrighted?
The Market
Provide a brief description of the market you will be competing in. Here, you will define your market, how large it is, and how much of the market share you expect to capture. It is important to reference credible and recent sources of data and include as footnotes.
You also need to indicate how you will market the products/services and which channels will be used to deliver the products/services to your target market(s) – e.g., website, direct sales force, Value Added Resellers, channel partners, etc.
Be sure to answer the following questions that are usually asked by potential investors:
– What are the key drivers, trends, and influencers in the market?
– To whom do you market your products and services?
– How will you educate your customers to buy from you?
– Who is your target market?
The Opportunity
Describe the problem or the pain that the customer feels in order to establish that your business is really offering value to the customers. It's important to clearly state how your value your product/service delivers matches the pain points of your ideal customers.
For maximum impact, firstly state the customers' pain points clearly and outline how customers are currently trying to solve their problems (without your solution). Thereafter, go ahead and mention how your product/service offering is a better solution that the existing alternatives.
Establish how much pain there is. The higher the level of pain and lack of solutions, the more valuable your solution would become.
Some of the questions you need to think about include:
– Are they any existing solutions to the pain points of your idea customers?
– If yes, what are these existing solutions?
– Who are your ideal customers?
– How is your solution a more effective and efficient solution to the customers' problems than the existing alternatives on the market?
The Competition
It is important to show the reader that you have researched the competition. Identify your direct and indirect competitors and analyze their pricing and promotional strategies, as well as an assessment of their strengths and weaknesses.
Based on your analysis, you can identify the key obstacles facing your business based on the strengths of your competitors.
On the other hand, you can also spot out the unique opportunities presented to your company based on the weaknesses of your competitors.
Be sure to answer the following questions that are usually asked by potential investors:
– Is your service better, faster, cheaper than your competitors?
– What competitive advantage(s) do you have over your competitors?
– Is your competitive advantage a "temporary window", and are there steps you can take to protect your competitive position?
You may also wish to include the following table:
| | | | |
| --- | --- | --- | --- |
| Competitor Name | Sales | Market share | Nature/type |
| | | | |
| | | | |
| | | | |
Operations
Operations is defined as the processes used to deliver your products and services to the marketplace and can include manufacturing, transportation, logistics, travel, printing, consulting, after-sales service, and so on.
This section should briefly outline how you will implement all of the above and include a brief description of the organizational structure and the expense and capital requirements for the operations.
Be sure to answer the following questions that are usually asked by potential investors:
– Are your staffing requirements on par with the rest of the industry? Is your pay and benefit package appropriate?
– Have you contacted suppliers and distributors and decided which you will choose?
– Do you have insurance? If so, does it provide adequate coverage?
– Have your prepared a contingency plan should you experience challenges in any aspect of your operations?
– What facilities and equipment do you require? How much do they cost?
– What inventory will you have on hand? Where will you store it?
Management Team
The quality of a company's management team is one of the best predictors of success, thus investors will look very closely at the individuals who will be managing the company.
The ideal scenario is that members of the management team already have a track record of industry experience and expertise for the role they are taking on.
Some of the details that should be included for each member of your management team are — past summary of past experiences, education, previous and current positions held, career milestone achieved, etc.
Be sure to answer the following questions that are usually asked by potential investors:
– Can the management team reach the desired goals for the business?
– Regarding the future needs of management, will you hire new team members? What if a member of the team leaves?
– What is the chain of command?
– Why did your current management leave their previous positions to join your team?
Risks and Opportunity
Risks are a part of any business, especially a new one. In this section, it is important to show potential investors or loan officers that you've taken into consideration the risk(s) involved with starting or expanding your business.
Illustrate the market, pricing, product, and management risks, as well as how you plan to overcome these risks.
Remember that you need to convey to the investor that the company and product/service truly fills an unmet need in the marketplace. Describe and quantify the market opportunities and where you fit in. Explain why you are in business alongside the reasons why you will be able to take advantage of this existing market opportunities.
Be sure to answer the following questions that are usually asked by potential investors:
– Have you considered all the possible risks involved?
– Does your business have a contingency plan for all the risks mentioned?
– What are the financial risks for your business? How will these risks be minimized?
– What is the worst-case scenario? How will your business handle it?
Financial Summary
The financial section of the business plan will help you and potential investors (or loan officers) estimate how much money will be required and how much profit and sales will be generated.
This process will force you to think through the various scenarios that may arise through the course of business and the respective responses to each.
Be sure to answer the following questions that are usually asked by potential investors:
– Have you stated your break-even point
– What are the potential problems you are certain your business will face and what are the solutions to these problems?
– Are the balance sheet and income statement completed for five years?
Income statement
summary
Year 1
Year 2
Year 3
Year 4
Year 5
Revenue
Cost of goods sold
Gross Profit
Operating costs
Finance and admin
Sales and marketing
Total expenses
Income before tax
Less: Income tax
Net income
Balance sheet
summary
Year 1
Year 2
Year 3
Year 4
Year 5
Assets
Liability
Equity
Capital Requirements
Clearly state the capital needed to start or expand your business. You should have a very clear idea of how money you will need to operate your business for the first full year.
If possible, summarize how much money has been invested in the business to date and how it is being used. Also, describe why you need the funds and why the opportunity is exciting.
Keep in mind that one of the most common causes of new business failures is under-capitalization. Investors and loan officers want to know when they will get their money back.
So be sure to explain how and when they will recoup their investment or when you will repay the loan.
If the loan for initial capital will be based on security instead of equity, you should also specify the source of collateral.
The following tables are useful to portray the sources and uses of funds:
Executive Summary Checklist
– Does your executive summary capture the essence of your business plan?
– Does your summary sell your distinctive competence for executing the plan?
– Does it sell your strategy for success?
– Does it stand-alone from your business plan (without reference to the business plan)?
– Is your summary short, clear, and exciting?
– Do you cover all the main elements of your plan (as covered in this guide)?
Please follow, like and share: